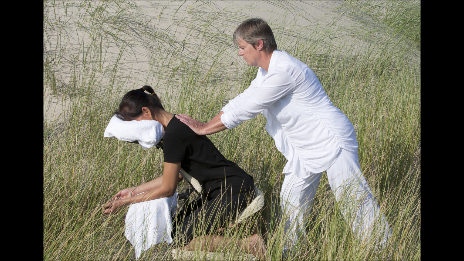 Would you like to give
a wonderful chair massage?

Feel completely relaxed within 20 minutes!
A chair massage is a brief massage that lasts 15 to 20 minutes. Clients get to keep their clothes on. You use a chair specially designed for chair massages. You can easily take this chair with you. So you can give massages either in the workplace or in people' s homes.